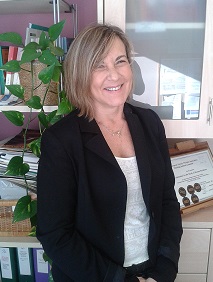 Leto Katakis
President
Leto was born in the United States and spent part of her childhood there, but most of her life she has lived in Athens. She has a private psychotherapy and supervision practice in Vrilissia and is the President of the Laboratory for the Study of Human Relations (LSHR) where she also works as a trainer and supervisor.
Studies: She received her first degree from the Department of Psychology & Pedagogy of the Aristotle University of Thessaloniki and went on to study at the New School for Social Research in New York, USA.  At the Laboratory for the Study of Human Relations, she completed the training course in Systemic/Family Therapy and the three-year program in Systemic Diagnosis and Assessment. She is also a certified EMDR therapist (Eye movement desensitization and reprocessing), for the treatment of psychological trauma and post-traumatic stress.
Research: She has worked for over 20 years in the private sector, conducting research on products, services, as well as social and political issues, designing and implementing both qualitative and quantitative methodologies, statistical analyses and modelling techniques. She has undertaken and overseen the design, application and presentation of findings from hundreds of studies and surveys and has trained dozens of psychologists in these same research skills.
Professional Affiliations: She is a member of the Association of Greek Psychologists (SEPS), the Hellenic Association of Systemic Therapy (HELASYTH) and a former member of the American Psychological Association (APA, Associate member).