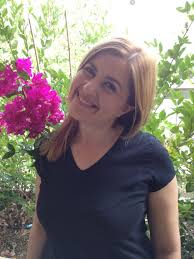 Persefoni was born and raised in Athens, she is married and has two twin sons. She studied Psychology at Panteion University of Social and Political Sciences (1997-2001). In 2001 she specialized in Health Psychology at the University of Bath in England. From 2003 to early 2006 she worked as a researcher at the program "Exandas" of the Addiction Treatment Centre KETHEA,  for adolescent drug users and their families. In 2003 she also began training in Systemic and Family Therapy at the Laboratory for the Study of Human Relations, graduating in 2007. Since 2008  she has been on the faculty of the Metropolitan College as a lecturer and director of the Student Counselling Centre.
She is a trainer in the Systemic and Family Therapy Course at LSHR and she runs the publishing series Human Systems. Her work "Grow my little one…" has been published by LSHR's Working Paper Series. She has co-edited various chapters of the book Healthy Body in a Healthy Mind (2005). She collaborated with Charis Katakis in the writing of the book The Tame Serpent of God (2008), where she wrote the Appendices.
She has a private psychotherapy practice in Vrilissia. She is a full member of the Association of Greek Psychologists (SEPS), the Hellenic Association of Systemic Therapy (HELASYTH) and a former member of the British Psychological Society (BPS) and the European Health Psychology Society (EHPS).